CAP Lands on July Cover of American Recycler Magazine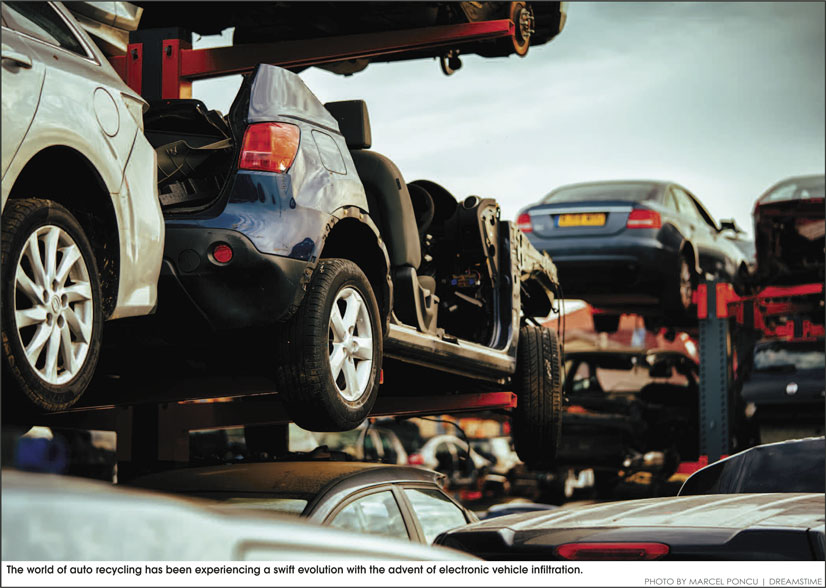 Chesterfield Auto Parts Lands on the Cover
Chesterfield Auto Parts has landed on the cover of American Recycler Magazine's July issue. The article consists of an interview with our President Troy Webber discussing some of the biggest issues facing modern automotive recyclers. The biggest factor is market volatility due to the constantly fluctuating prices of scrap. When scrap prices are high, profit margins per car are higher, but obtaining cars for new junkyard inventory becomes increasingly difficult. Conversely, when scrap prices go down profit margins decrease, but acquiring new cars for junkyard inventory becomes easier.
Industry Issues
The article goes on to discuss other issues the industry faces. The first of which is catalytic converters. Being the most valuable part on almost every car, this sometimes makes auto recyclers a target for thieves. Methodically removing catalytic converters and storing them in a safe place becomes a very important part of the operation. Another modern issue recyclers face is the ever increasing presence of electric vehicles. These vehicles add an additional layer of complexity for recyclers because of the dangerous and cumbersome EV batteries. Significant additional training becomes necessary for employees to know how to properly remove an EV battery in a safe manner. Furthermore, these batteries remain a fire hazard even after being removed from the vehicle and require a dry, temperature controlled, dedicated storage room.
Adapting to Changes
The ability of the auto recycling industry to adapt to changes in the industry means there's still a bright future for us. Electric vehicles may not have catalytic converters, but they do have several copper rich electric motors. Pick up a July copy of American Recycler or head on over to their website to read the full article in digital format.