FAQ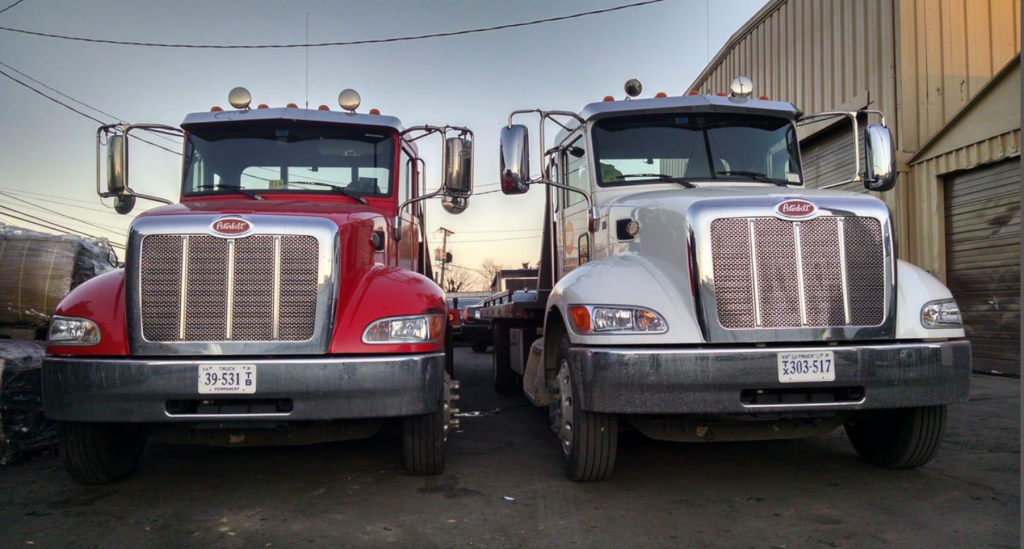 Frequently Asked Questions
How do I know if you have a part I need?
We cannot tell you what parts we have, only what vehicles we have. CAP is a self-service or Pick-your-part type salvage Yard. That means the customers pull their own parts from the vehicles in our field. We have no way of knowing what parts are still available on the vehicles.
How do I know what cars you have?
There are several ways to find out what vehicles are in our field. You can use our web site to search on-line, or you can call or visit one of our three locations and talk to one of our knowledgeable staff.
What if you don't have my Make/Model
We are happy to help you find the parts you need by using our interchange system. This allows us to tell you what other Years, Makes and Models have the same parts, giving you more options to pull of your own great deal.
What if I can't pull my own parts?
We offer a part pulling service. You select the part from the vehicle in our parts yards, and we do all the hard work pulling it off for you!
What is your return policy?
All parts come with a hassle free 30 day cash back guarantee, with 60 day and 90 day options available. (See store for more details)
What are the rules for entry?
There is a $1.00 admission fee and everyone entering the yard must sign a waiver prior to entry. You must be 16 years old to enter the parts yard. We do not allow Jacks or Torches of any kind. We will not permit alcohol, bare feet or open toed shoes in the field.
How are the parts priced?
Each part is priced separately (for example: If a tire is mounted to a wheel, you must pay for both at the time of purchase). Any unwanted parts can be returned for a full refund. We use fixed menu pricing. That means each part is the same price regardless of what type of car it came off (for example: A starter from a Ford costs the same as a starter from a Mercedes-Benz).
How much do the parts cost?
WE WILL ALWAYS BEAT ANY ADVERTISED PRICE! In an effort to keep our prices the lowest in the known universe, we are constantly updating our price lists, so please call us to find out how much we can save you.
Memberships and Affiliations
www.a-r-a.org
"The Automotive Recyclers Association (ARA) is the voice of the professional automotive recycling industry. Founded in 1943, ARA represents an industry dedicated to the efficient removal and reuse of automotive parts, and the safe disposal of inoperable motor vehicles."
www.niada.com
The National Independent Automobile Dealers Association (NIADA), founded in 1946 has represented quality independent automobile dealers for over 70 years.
www.viada.org
The Virginia Independent Automobile Dealers Association was officially organized and incorporated in 1960.[...] Our mission is to inform, educate, and represent motor vehicle dealers in all forums, and to work in cooperation with other organizations to make the Commonwealth of Virginia a safer community for all.
varecyclers.com
The Virginia Automotive Recyclers Association is an organization created to be a voice and resource for auto recyclers in Virginia. Our members come from all over the state and represent a range of salvage yards big and small. Our goal is to develop Virginia as a productive place to recycle automobiles all while protecting its valuable natural resources.
www.nvsf.org
The National Veterans Services Fund, Inc. (formerly Vietnam Veterans Agent Orange Victims, Inc.) is a not-for-profit organization located in Darien, Connecticut that provides case-managed social services and limited medical assistance to Vietnam- and Persian Gulf War- veterans and their families, with a focus on families with disabled children.
www.positiveviberva.com
The Positive Vibe Foundation (formerly the Get Lost MD Foundation) will create an evolving model for training and employing people with disabilities in order that they enjoy the satisfactions of being gainfully employed and fully contributing members of our community. This focus will allow their confidence to self- actualize through the development of their diverse talents.