How to Find the Right Truck Junkyard Parts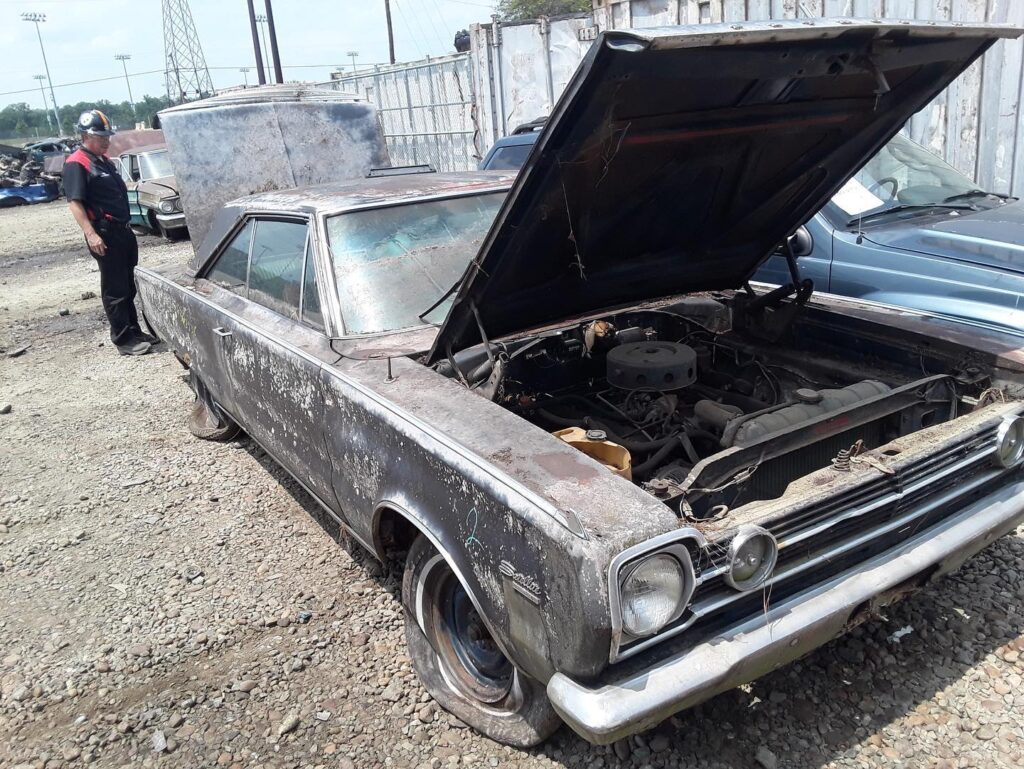 There is no better place to get parts for your truck or car at a lower cost than a junkyard. However, the image of salvage yards is not as tempting, and you will not believe that it is feasible to obtain quality or appropriate parts for your truck. Nevertheless, this is not the case, because truck junkyard parts are the most cost-effective option to avoid needless repairs. Furthermore, if you own a rare or vintage vehicle, a junkyard may be the only location where you can obtain the parts you need to fix it.
Junkyards buy salvage automobiles and sell the parts at great discounts. Batteries, brake units, hoses, light truck parts, and so on can be purchased at a 50% discount, allowing you to save enough money to add something else, repair, or purchase any other necessary item for your truck.
Why You Should Buy Used Parts
Besides just saving money, buying old auto parts is good for the environment, and purchasing from a junkyard means supporting a local business. Salvage yards provide a valuable service to the community by recycling parts and preventing abandoned automobiles from polluting neighborhoods. Furthermore, responsible lots appropriately dispose of hazardous chemicals so that they do not harm groundwater.
If you believe that locating the right part for your truck in that vast junkyard is intimidating, tough, or unattainable, this is the post for you! Chesterfield Auto Parts has provided a comprehensive guide on how to find the most suited truck part in Jungkard in this blog.
Browse the Junkyard Inventory Online
Before you get there physically, save yourself some time and surf for "junkyards near me" or "truck junkyard near me" on the internet. This will help you to determine whether or not the supplier has your required parts on hand. Aside from that, you may check costs from several websites to find the greatest available bargain. The majority of professional junkyard firms have websites and keep their inventory up to date on a regular basis.
You may also search for your automobile model if you don't see the part you're looking for mentioned in the inventory; if they don't have that car, simply go on to the next site.
Bring Your ToolBox
The secret to junkyards offering big discounts is that you remove your own required part from the car. So, once you've decided on the junkyard where you want to get your item, make sure you know how to remove that specific part. Watch several YouTube videos to learn what tools you'll need and how to remove that specific item without damaging it. In most situations, all you'll need is a screwdriver, a wrench set, a mallet to tap the pieces loose, and clamps to secure segments of large parts as you remove them.
If you do not want to risk damaging the car and the required item, a few professional salvage yards , such as us, provide a parts pulling service from your chosen vehicle, saving you from all the hard work.
Make Sure You Know the Safety Rules
Each professional junkyard has strong safety standards and procedures in place to safeguard its clients and keep them safe from harm claims. Before entering a salvage yard, make sure you understand the fundamental restrictions, such as not smoking in the yard, not using flame-cutting equipment, and not wearing open-toe shoes. Aside from that, be certain you are sober and in your right mind before removing any pieces.
Check Your Email
Many junkyards will even send you an email when they add something to their inventory. This will enable you to respond quickly and remove your pieces. This is advantageous to you since the chances of a car being in the yard for an extended period of time are incredibly low, and you may wind up missing out on the best potential equipment at an exceptionally affordable price.
Ask for Assistance
It may be challenging to explore and seek your way around the junkyard for the first time. Simply ask the staff since they are the ideal people to show you around and lead you in the proper direction. You can also ask them to assist and help you while you remove the part yourself. If you wish to remove an engine block, for example, you'll need an engine pulling A-frame and a wagon to carry and transfer the engine to the payment block.
Best Parts to Buy From a Junkyard
Body pieces like doors, bumpers, hoods, fenders, and mirrors are examples of items you may consider purchasing in a junkyard. Furthermore, if you are shopping for parts for a late model car, you may discover new pieces on a wrecked vehicle that are in fantastic shape at a junkyard. Other commonly used automobile parts include car stereos, speakers, rims, and interior components.
Final Words
If you're going to choose your own pieces from the junkyard, you'll need to do some planning ahead of time. Before you leave, practice removing the damaged part from your car. Then, take the piece with you to the junkyard so you can compare the parts. Furthermore, It is best to keep caution as sharp objects like nails and rusty objects abound in the yards. So make sure to gloves and strong closed-toe shoes.