Junk Yards: How to Get the Most Out of Your Junk Cars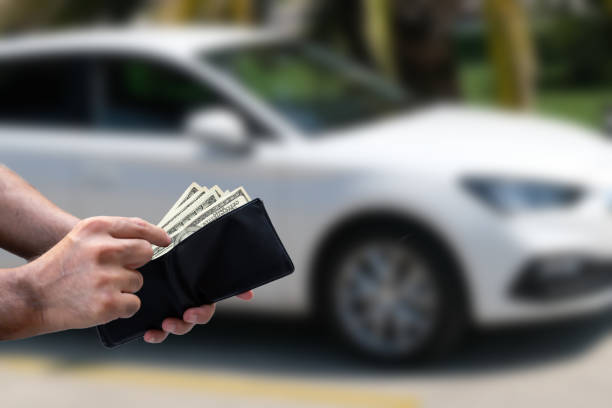 Selling your junk car is one of the greatest ways to make some additional money. At times, junkyards or auto part yards can offer you more cash than other buyers in the market. This way even if your car has severe damage the junkyards can help you sell your junk cars for more cash. However, if this is your first time selling your junk cars and you don't know where to begin, then you have stumbled upon the right place.
If you know the correct ways or places to sell your damaged car, then you can surely earn or get the most cash for your junk cars in an efficient and effective way. In this blog, we cover some amazing tips that you must consider to earn a good sum of cash for a junk car effectively.
Find A Local or National Junk Buyer
Finding a local or national junk buyer is quite simple and easy. There are tons of websites available online that offer a list of genuine and reliable buyers or junkyards in your area. However, this does not mean that you can trust any source blindly. If you have friends or family members who have recently sold their junk car for cash, you can consider seeking referrals from them to avoid misleading and fraudulent buyers in the market.
Check Their License
You should only consider selling your car to licensed and registered junkyards. Having a license or register certificate means the buyer or junkyard is legally purchasing your cars and abiding with all the rules and regulations by the state laws. If possible you must also make sure to visit their yard in person to determine the true intention of the buyers. You can also make a list of licensed buyers to have various options to choose from.
Do Your Research
Once you have prepared the list of buyers be sure to do your research. You can visit their websites to learn more about their services and reputation in the marketplace. Online websites are the best place to gather information about the service providers and determine whether they fit well with all your needs and requirements. Make sure to check the testimonials section to read reviews from past clients.
Read Online Reviews
Reading online reviews is another great way to gather genuine information about the service providers. There are many websites where customers post their honest reviews online and talk about their experiences with service providers. On these websites, you get an opportunity to interact with customers and learn each company's true intentions. Most of the time, these reviews are the most reliable.
Remove Your Personal Belongings
Customers sometimes forget to remove their personal belongings from their cars, hoping they will bring extra money. However, most junkyards only offer money on auto parts that are in working condition or can be repaired. Therefore, you might end up getting your personal belongings dumped at a junkyard. So if you have valuable items stored in your car, be sure to remove them before leaving.
Prepare Your Car for Scrapping
Preparing your car for scraping can make things easy for you. It is a very important process you must not avoid when selling your junk car. Make sure to remove your license plates to avoid getting into trouble, cancel your car insurance before selling your car so that you get your refunds early, and remember to remove important documents from your car.
Complete the Paperwork
Each state tends to have a different set of rules and regulations. If you are planning to sell your car in a different state then there are many factors that you must consider to have a smooth selling experience. Consider hiring shipping services to transport your car from one state to another. Most shipping companies tend to fulfill the legal requirements on your behalf so you don't have to worry.
Follow Up With Junk Buyers
Last but not least, make sure to stay updated and follow up with your junk buyers for a hassle-free process. If you are planning to sell your car to some online junk buyers, then you must stay in touch with them until the money is transferred to your account.
At Chesterfield Auto Parts, we offer the best services across the nation at competitive prices. You can contact our experts at Chesterfield Auto Parts to learn more about our services or to simply book an appointment quickly.