Finding the Right Chevy Truck Restoration Parts: Here are Essentials You'll Need!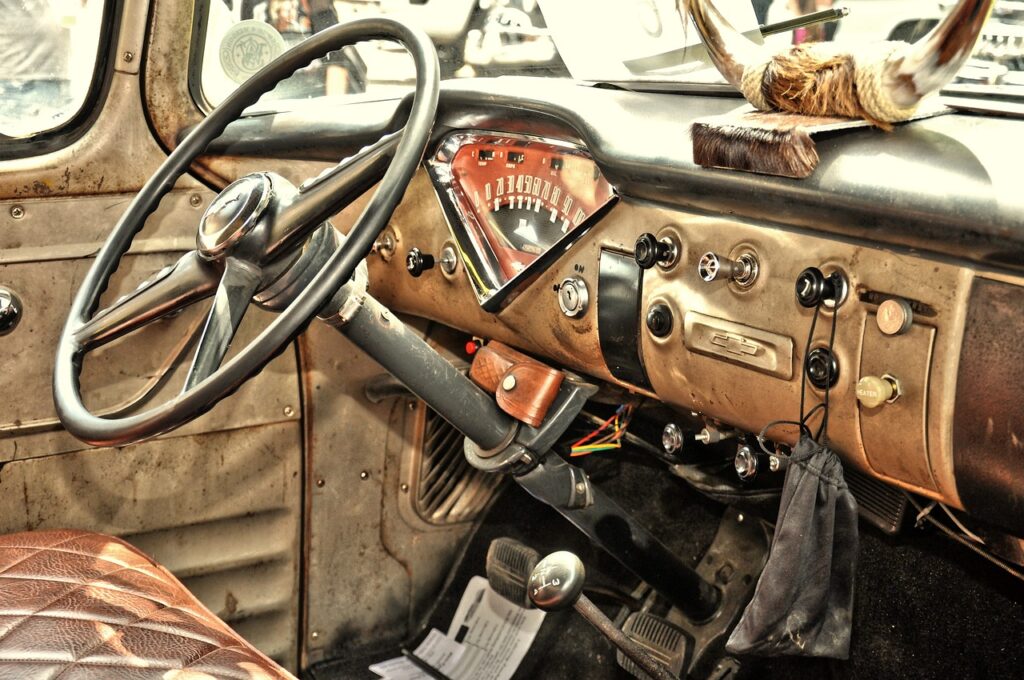 If your Classic Chevy truck has turned vintage and needs some original Classic Chevy Truck Parts, then you first need to find the problem. Whether the problem is with the engine, transmission, or just cosmetic, you need to get those original Chevy parts, to keep your Chevy truck a classic. If you're unable to find the problem yourself, contact a mechanic who can work on your Classic Chevy Truck. Taking it to a professional who can get those original used parts for your Classic would be the solution to keeping your truck looking like new. To give it that perfect look, you'll likely need to replace old parts with new ones. The new parts can make your truck run smoothly. To know more about the modifications or the restoration parts of the classic chevy truck, make sure to read on!
Disc brake conversion kit
Disc brakes are among the most classic chevy truck restoration parts that can be used as a modification because of their various advantages.
The inspection of the brakes is easy. It tells whether the pads are worn and need replacement.
The disc brakes adjust themselves completely for which you do not have to remove the wheel to inspect the brakes.
You get a wide variety of pads to choose from.
In a nutshell, disc brakes are easy to install and don't require high maintenance, and keeps you free from hassle.
Carpet kits
Carpet adds glory to the house and trucks as well. The carpet is among the most gorgeous chevy truck restoration accessories that complement your truck. If you wish to have a beautiful interior, then you need to choose the carpet of the right color and the right texture as you have a variety of options to choose from. An artistic piece can make your truck noticeable and attractive, especially its upholstery. Tucker chevy carpets come in different colors so you can choose as per your preferences.
Hood hinges
The hood hinges are loaded with springs that are helpful in lifting the hood. This accessory helps the most when you want to work with your chevy pickup truck parts. The hood hinges ensure safety while you are working on your truck. It helps you lift the hood and holds it up while you are looking for faults and technicalities in the engine. You can buy the used chevy truck parts to save the cost if you do not wish to spend unnecessarily. Make sure that you get the hood of both these sides before purchasing.
Seat covers
Bench seat covers are also among the premium chevy truck restoration parts. Bench seat covers deplete over the years and psychologically a person doesn't like sitting on torn or the faded covers. The seats may also develop cracks and holes. A seat with a texture and a quality cover can enhance your truck's interior making a comfortable drive for long and short journeys. If installing a new seat doesn't seem ideal to you , then you can fit a nifty seat cover that meets the quality standards of the original carpet and adds flair to your truck.
Transmission
The automatic transmission transfers the power of your engine to the drive shaft for the optimal movement of revolution per minute (RPM). The transmission maintains the optimal range of shifting transmission gears depending upon your driving speed. The transmission parts that function together are planetary gear sets, hydraulic system, and torque converter. Each part functions beneficially in its own way.
These are some of the classic chevy truck parts you can use for modifications of your truck. If purchasing new parts seems like a daunting task or limits your expenditure then you can also go for old chevy truck parts. So, if you are looking for such amazing truck parts be it old or new then get in touch with us to transform the entire look of your truck.